A tutor helps to gain knowledge in a subject. The tutor helps the students who cannot solve the concept easily. The tutor also teaches the students important ideas on a topic. Students learn from their mistakes and find out what to avoid.
Learning English, Math, Science, History, etc. can be very challenging for people who aren't used to learning in a classroom setting. But what if you had someone help you learn?
A tutor is someone who helps students learn by giving them feedback and guidance while they are completing a homework assignment.
While tutors can come in different forms, they're often hired as a one-on-one teachers for kids who struggle with reading, writing, math, or other school subjects.
But what are the benefits of having a tutor? Let's look at five reasons why having a tutor is good.
Have you ever wanted someone to turn to when things get tough in your life? Maybe your schoolwork is piling up, and it seems like nothing will get done. Or perhaps you want to try to improve at a new sport or skill. Whatever your problem, having a tutor to talk to and guide you through difficult times is an excellent idea.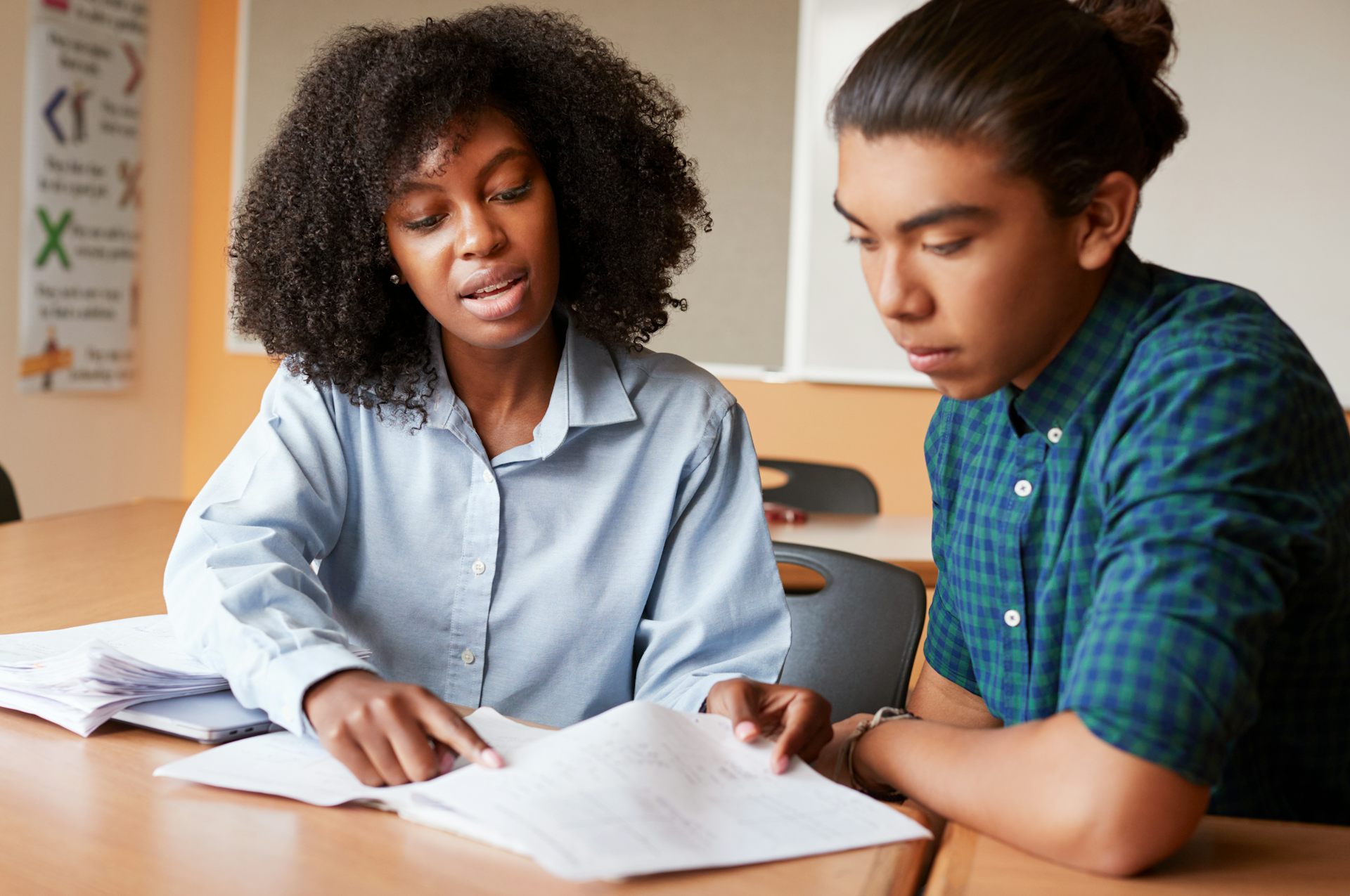 Why you need to have a tutor
A tutor is someone who helps students learn by giving them feedback and guidance while they are completing a homework assignment.
In short, having a tutor means having someone else help you with the learning process. You might be able to do it yourself, but there are times when you will need to seek assistance.
I think of a tutor as a mentor, a friend, and a cheerleader. You might have a lot of friends who want to help you out, but there is only one person you can call your friend, who you know will always have your back.
There are many things that a tutor can teach you, including how to study, how to manage your time, and how to stay motivated.
If you are interested in finding a tutor, you should look for someone who is both patient and reliable. Your tutor should be someone you can call at any time, day or night, to ask questions about a particular topic, and they should be willing to work around your schedule.
While looking for a tutor, you should also look for someone qualified and experienced in the subject matter.
How to find a tutor?
Finding a good English tutor is just as hard as finding a good English teacher.
So how do you know you've found a good tutor?
You want a tutor who will give you a reasonable amount of work. You also want a tutor who can teach and understand your unique learning style.
But the biggest factor is how the tutor communicates with you.
While it's tempting to think you can ask your friend to tutor you, that's not how it works. A friend who can't teach you won't be able to communicate with you effectively.
A tutor needs to be able to teach you and understand your unique learning style.
You can't just ask your friend to teach you.
What is the cost of tutors?
Tutoring is a great option for many students. Over 50% of Americans report that they would like to have a tutor.
Tutoring can be costly, depending on the type of tutor. For example, most tutors charge between $60-$75 per hour. So, if you need to spend 1-2 hours a week with a tutor, the cost could be anywhere from $120-$240 a month.
The top tips for choosing the best tutor
Tutors can be a huge asset for students, especially those who find a school difficult. By choosing the right tutor, students can improve their chances of success and increase their level of learning.
Here are a few tips on how to choose the best tutor for you:
1. Choose a tutor who has a great reputation.
A good tutor should have a proven track record of helping other students learn. If they are known for giving helpful feedback, then you can be sure they'll be able to help you with your homework assignments.
2. Ask family and friends for referrals.
Ask people you know for referrals. If you know someone who's helped them learn in the past, you can ask them for a referral.
3. Ask a few friends to fill out a tutor evaluation form.
You can use an online form to gather the information you need. When you're looking for a tutor, you can ask them to fill out an evaluation form to see how they work.
4. Use a trusted website for reference.
Look for a tutor review website that's trustworthy. Check to see how many reviews they have and how many of those reviews are positive.
5. Read reviews of tutors.
Many websites allow students to write reviews of tutors they've worked with. These reviews are a great resource for prospective students to learn more about the tutors they're considering.
Frequently asked questions About Tutor
Q: What Are The Benefits Of Having A Tutor?
A: There are numerous benefits of having a tutor.
Q: What are some of them?
A: Learning is one of the main benefits of having a tutor. Some students need more hands-on help, while others need motivation. Having a tutor is a great way to learn and stay on track with your studies.
Q: Is there anything else?
A: Not really.
Q: Why do you like being a model?
A: The best part about being a model is its exposure. If you look good, you stand out, which can open doors to other opportunities for you.
Top myths about Tutor
1. You won't be a good student without a tutor.
2. Having a tutor is expensive.
3. Having a tutor is embarrassing for your family.
4. A tutor is only needed if your child does not understand the subject.
5. Children do not need tutors, so why should you pay for a tutor?
Conclusion
Having a personal tutor can be a great way to learn faster and achieve higher grades. There are two main benefits to having a private tutor.
The first benefit is that you get one-on-one attention and learn in a way tailored to your needs. The second benefit is that you have someone with experience in the subject helping you. This gives you an advantage over students who are just learning.